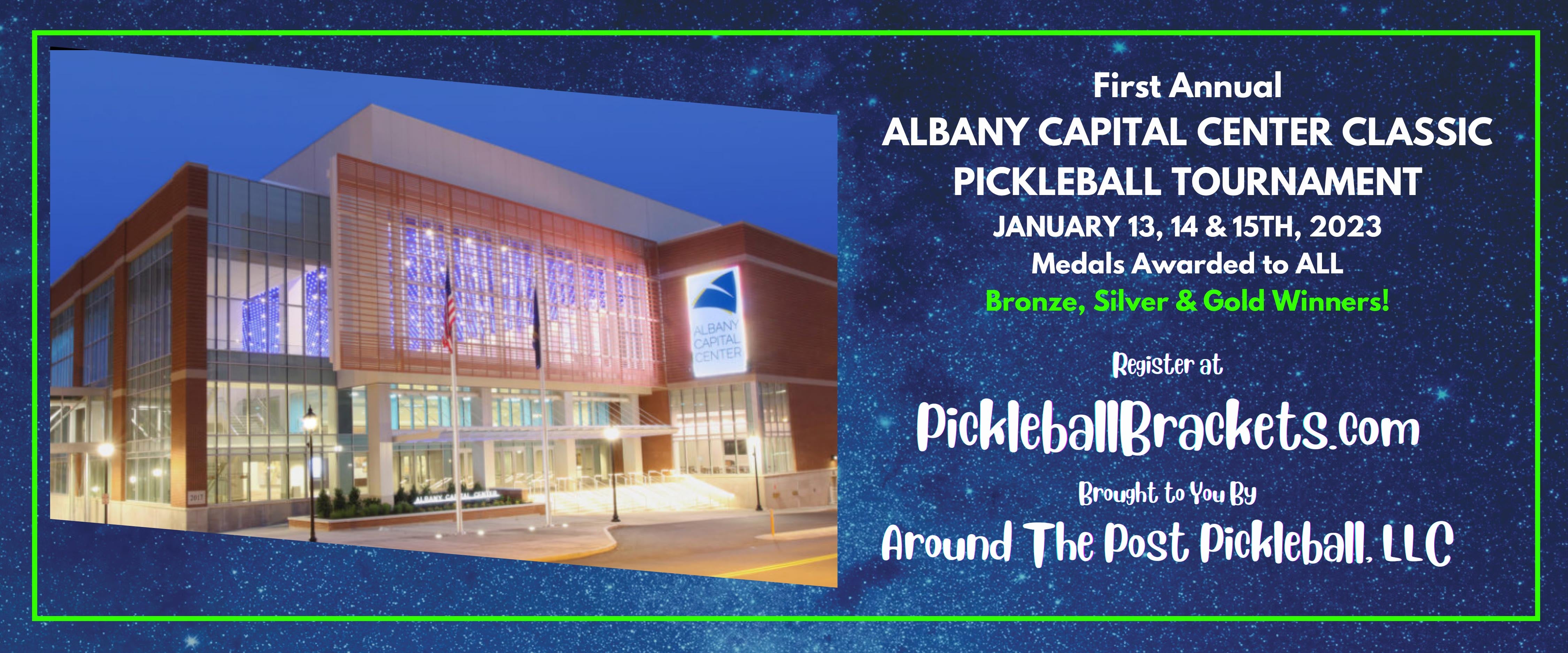 Around the Post Pickleball, LLC presents
First Annual Albany Capital Center Pickleball Tournament
Event Details
Join us for our First Annual Albany Capital Center Pickleball Tournament, MLK Jr. Weekend, '23!
Our age brackets will be 14-49 and 50+. Registration is by skill level: 3.0, 3.5, 4.0 & 4.5.
Medals to Bronze, Silver and Gold Winners in All Events
Registration Closes January 2nd @ 5:00 p.m.
$50.00 Registration Fee for first event and $15.00 each additional event. A team must play at the skill level of the higher rated player and the age of the younger player. All other players may self rate. Please seek the advice of an experienced fellow player when self rating.
Tournament Sponsorships available! Call Scott Green for details
Women's doubles events are Friday, January 13th
Men's singles events are Friday, January 13th
Women's singles events are Friday, January 13th
Mixed doubles events are Saturday, January 14th
Men's doubles events are Sunday, January 15th