Economic Impact
The Albany Capital Cent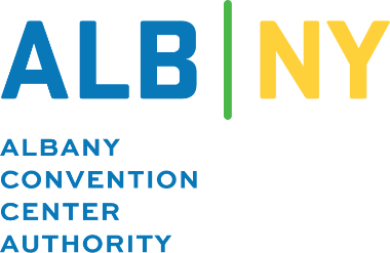 er is an important economic engine in the Capital Region. When visitors are drawn to our area for events or conferences, they spend money on overnight hotel accommodations, transportation, food and beverage, entertainment and shopping, thus generating new visitor spending, as well as state and county taxes.
A Track Record of Success
The Albany Capital Center officially opened its doors on March 1, 2017. As of June 30, 2021 the Albany Capital Center hosted 637 events and meetings and generated $53.6 M in total new visitor spending.
ASM Global is responsible for bringing events and conferences to the Albany Capital Center. They conduct outreach through a dedicated sales team and attendance at conferences nationwide. Discover Albany's sales team and efforts also support the Albany Capital Center and attracting long term and long range business. They alo help to bring awareness of the venue to a wider audience.
These 637 events and conferences at the Albany Capital Center have attracted nearly 333,456 visitors to Downtown Albany, who generated 85,847 hotel room nights.
Generated

$53.6 million in new visitor spending
85,847 hotel room nights
333,456 visitors
---
Our People
I have had the honor of working at the ACC since 2015. In that time I have watched the building take shape from the ground up, sold event space before it was visible to everyone's eyes, gone on countless tours and planning meetings with clients, seen amazing events come to reality, cheer on our team through it all and learn how to pivot during the ever so challenging last two years. It is my pleasure to lead this team into our next chapter of events and facility management - looking forward to what lies ahead!

Shannon Licygiewicz, General Manager, Albany Capital Center
Hosted 637 Events
48 Conventions
275 Meetings
42 Public Events
145 Social Events
78 Sporting Events
20 Trade Shows
30 Other Events