Discover Albany
Discover why Albany is beyond conventional!
Albany has been hosting meetings since 1609. You could say meetings are part of our heritage and they are definitely part of our culture. Located at the crossroads of the Northeast, Albany is easily accessible by plane, train, or automobile and is a short jaunt from major metropolitan areas such as Boston, New York City and Montreal. As the oldest continuously chartered city in the U.S., Albany has a history of hosting important meetings. Today, the past makes itself present in the architecture, attractions and landmark businesses that greet visitors and residents alike. Albany is a modern city with over 400 years of rich, vibrant history. From our bustling downtown along the Hudson River to our booming tech corridor uptown, Albany is a city on the rise, and that growth has spurred brand new meeting venues, hotels, restaurants, and businesses. Albany boasts outstanding cultural attractions including world-class museums and unique performing arts venues.
In addition to Albany's many incredible attributes, Discover Albany is here to help with all your meeting planning needs. The Discover Albany staff has been assisting meeting specialists for more than 30 years, acting as community concierges to ensure the success of all the meetings, conventions and events held in Albany. From site inspections to creative meeting locations and down time activities Discover Albany will go above and beyond to make sure you and your attendees have a beyond conventional experience in our Capital city!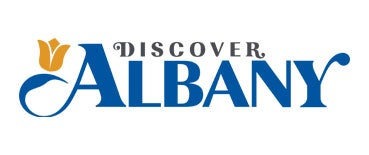 With the touch of a button, explore things to do, dining, hotels, interactive scavenger hunts, and more.
More Info