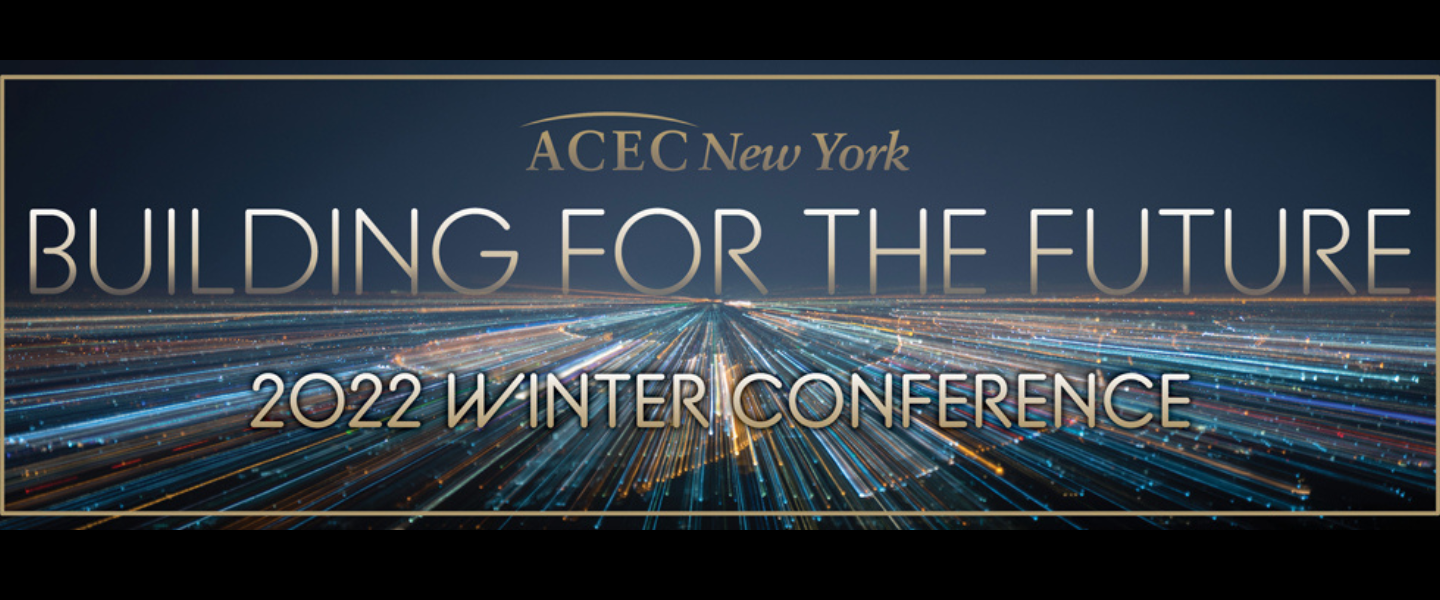 ACEC New York's Annual Winter Conference
Event Details
ACEC New York Membership: Membership in ACEC New York is by firm. To verify your firm's member status, visit our website for a full list of member firms. Membership must be in good standing and dues fully paid to register for/sponsor this event at the member rate. Any members whose membership is not in good standing will be charged the non-member rate.
Dress Code: Dress Code for all events at the conference is business attire.
Cancellation Policy: Cancellations must be submitted in writing, and all cancellations are made by ACEC New York staff. There is a $25 fee on all cancellations. Conference fees will be refunded only if written notice is received on/before 1/21/22. Otherwise, full conference fees will be charged. No-shows will be charged.
Mobile App: Attendees will again be able to navigate the event via a mobile app, sponsored by ACEC Retirement Trust. More information will be shared on the app soon, including download instructions.
Registration and attendance at, or participation in, this ACEC New York event constitutes an agreement to ACEC New York's use and distribution (now and in the future) of the registrant or attendee's images or voice in photographs, videotapes, electronic reproductions, and audiotapes of such events activities. Unless you inform ACEC New York that you object, permission is assumed.
Additional Ticket Information
Online registration is closed.