Albany Capital Center Installs Mamava Lactation Pod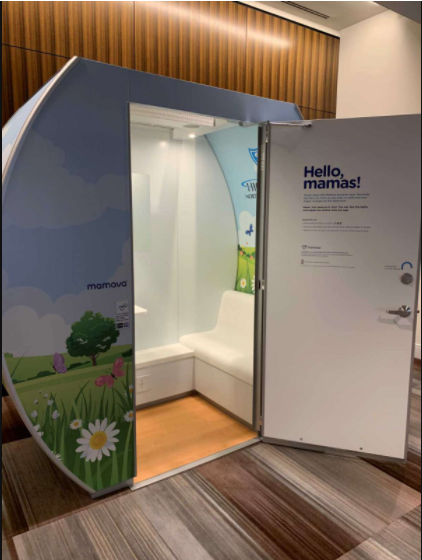 ALBANY, N.Y. – The Albany Capital Center (ACC) is pleased to announce the installation of a free-standing Mamava Lactation Pod, sponsored by Highmark Blue Shield of Northeastern New York. Mamava Lactation Pods are freestanding spaces that provide a clean, comfortable, and private option to chestfeed or pump at the Albany Capital Center, and will be available at all events beginning in September.
Albany Capital Center installed the "Mamava ADA Compatible Pod" which has a 60" turnaround and comes equipped with two spacious benches, a fold-down table, fixed shelf, mirror, coat hook, dual outlet and USB port, occupancy-activated lighting, ceiling vents and exhaust fan. Mamava Lactation Pods can be located and unlocked with the free Mamava app and proprietary smart access system, which guides the user to a pod's location, opens the pod with the touch of a button and allows them to customize lighting and airflow.